Excellent'rapport' Striking Mantel Clock Schmeckenbecher / Hermle Twin Bell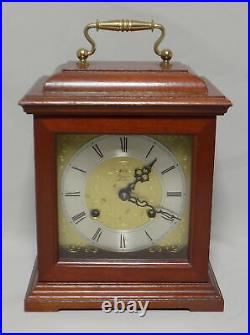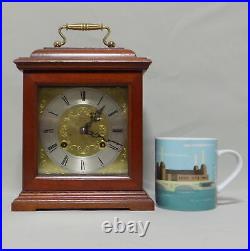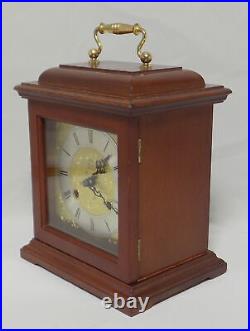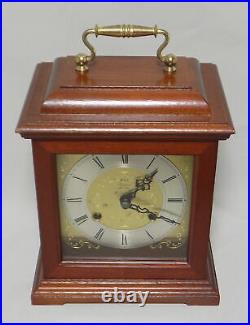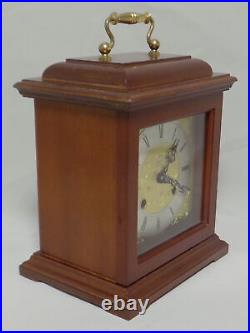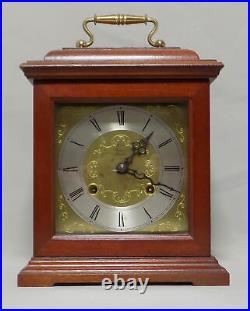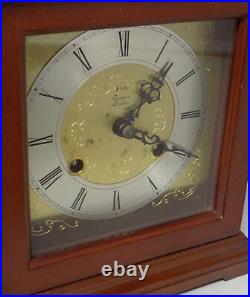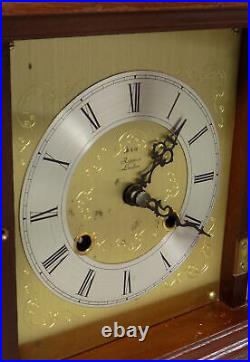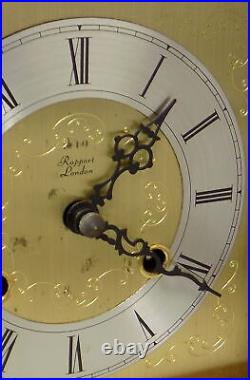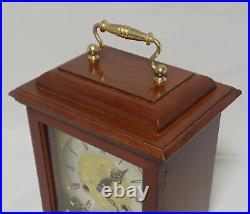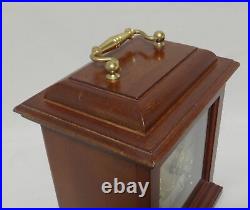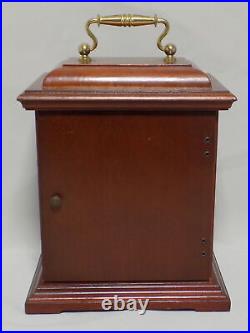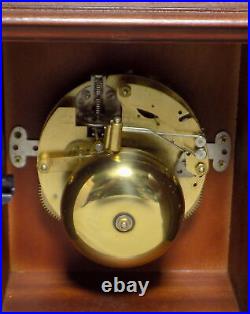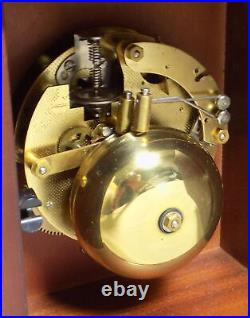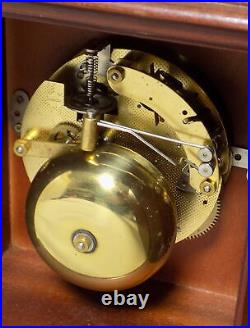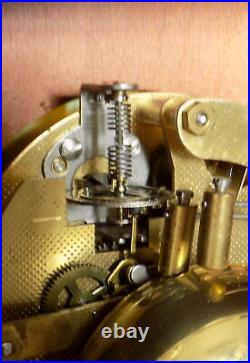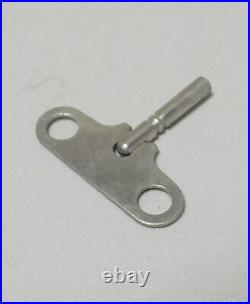 It has an eight day key wind,'floating balance', good quality German movement - this is badged'Emil Schmeckenbecher' although it is actually a Hermle 130-070 movement. Being a floating balance movement, it is very easy to set up, and, unlike a pendulum clock, does not need any adjustment if the surface it is on is not quite level - it just needs winding, the hands set to the correct time, and then putting on a relatively level surface.
I will send with it details of how to regulate it, should this ever be required, and I will also send a set of sheets with general details regarding clock maintenance etc. Which may be of interest. The movement has been thoroughly checked and the floating balance given a clean, and a timed test, to ensure it is running as friction free as possible.
The clock runs in excess of eight days, keeps very good time, and comes with a key. I strikes the hours in full, and the half hours with a single strike - the strike is on two different tone bells, one note following immediately after the other, so each strike is a two note strike. The engraved brass dial backing has a few tarnish spots - the silver coloured chapter ring is very good, as are the hands - everything is behind a glazed opening door. The mahogany case is very good indeed - there are just a few small edge marks, although nothing serious.
A very nice looking mantel/shelf clock in full working order. Sorry, the mug shown in the pictures is for size comparison only, and is not included in the sale.
Please contact me if you have any questions or need any further information.