H. L HUBBELL Oak Wall Clock Westminster Chimes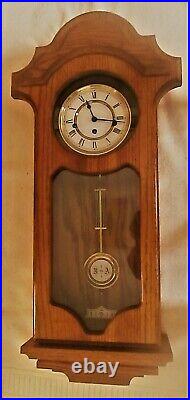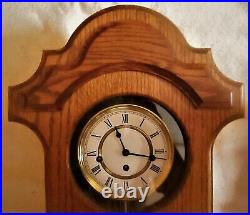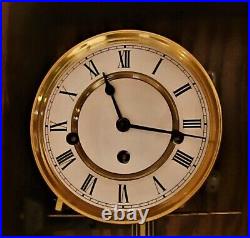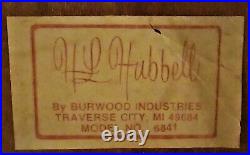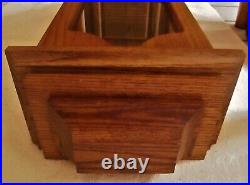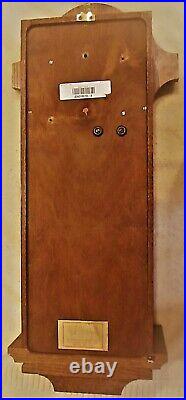 This clock was made in Traverse City, Michigan. I changed the top hook so clock would run properly (flat against the wall). Spent quite some time with the Hermle movement (clock sat for a long time).
Measures about 29-1/2" tall by 13-1/2" wide & is 6 deep.