Howard Miller 630-220 78th Anniversary Edition Shelf/Mantel Clock AEL-01 Mvtmt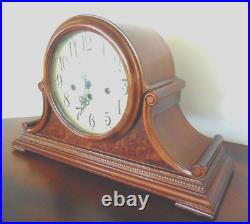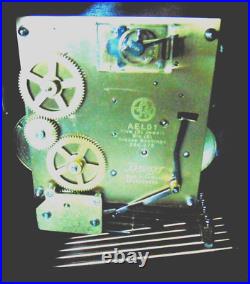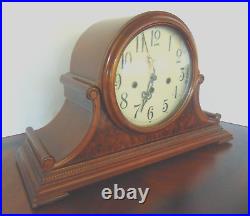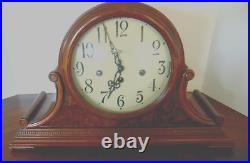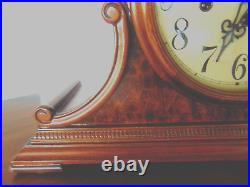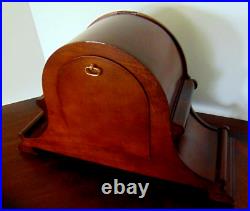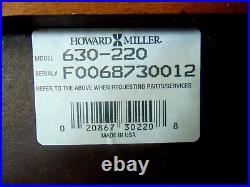 Howard Miller Palmer 620-220 Mantel Clock with Kieninger AEL-01 German made movement. This 78th Anniversity Edition tambour style mantel clock is rich in its detail. A beaded molding surrounds the base, accenting the carved side scrolls and olive ash burl veneered front panel.
Beneath a convex glass crystal, the lambswool dial offers black Arabic numerals, black serpentine hour and minute hands. Access to the dial is easy as the entire wood bezel is hinged from the top and lifts upward to wind the clock. This piece is finished in Windsor Cherry on selected hardwoods and veneers. Long, acoustically tuned chime rods are struck with small hammers to produce the great sounding chime on this clock.
The precision made German made Kieninger Westminster Chime AEL-01 Movement is the latest movement it has five jewels, six heavy duty bronze bushings and the newest balance escapement with chime off lever.