Howard Miller Mantel Clock 1050-020 Zeeland Michigan 2 Jewels Germany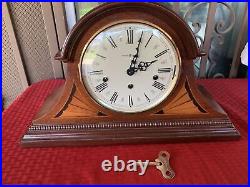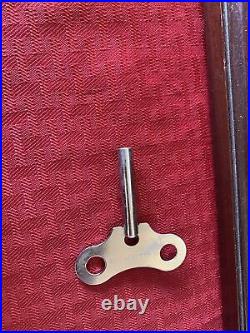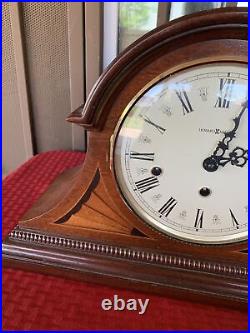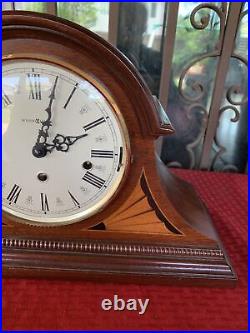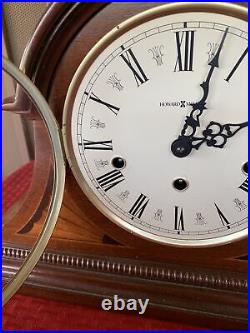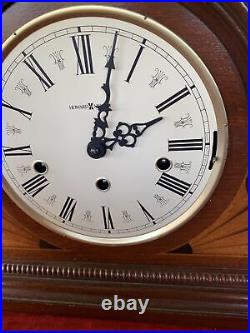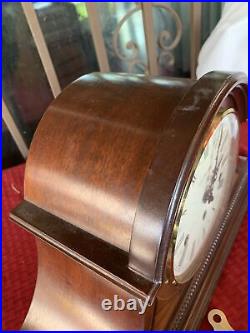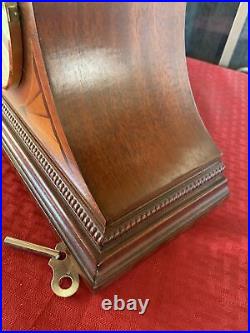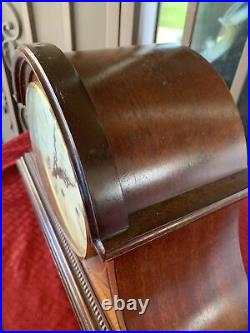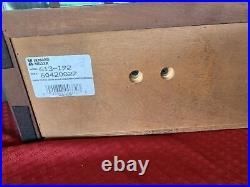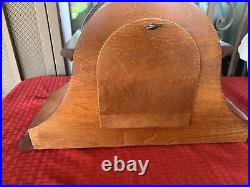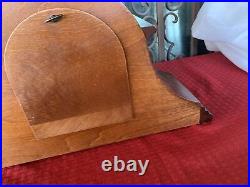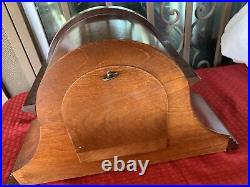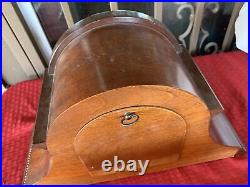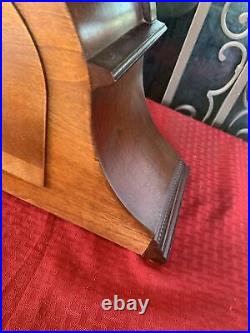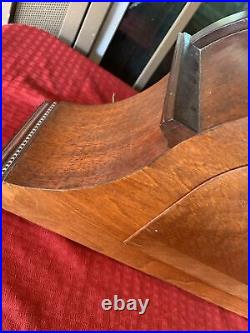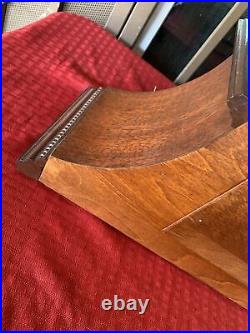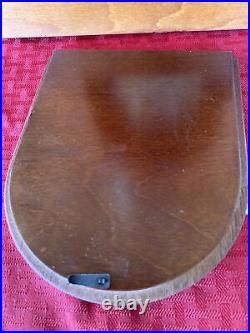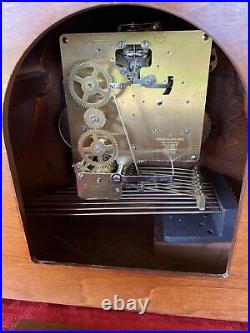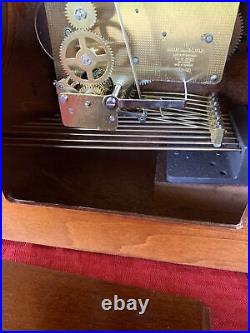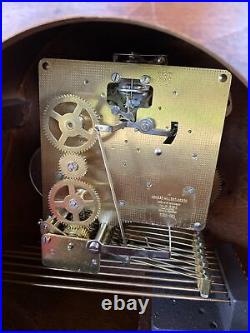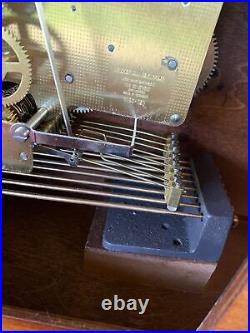 Good condition with some minor scratches and scuffs please see pictures, tested and working. This vintage Howard Miller mantel clock is a true gem for any room. Crafted with mahogany finish and wood frame material, this clock features an analog display type with roman numerals. Its chime sequence is Westminster, and the clock comes with two jewels from Germany.
Measuring 6.5" deep, 10 3/4" tall, and 18 wide, this mantel clock is engraved and has features like winding power source, mechanical movement, and chimes. With its original and authentic design, this 21st-century clock adds elegance to any space.