Howard Miller Thomas Tompion Mantel Clock Model 612436 RARE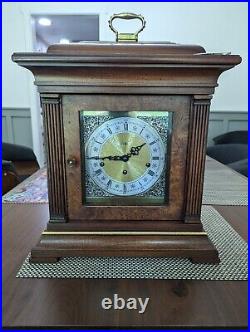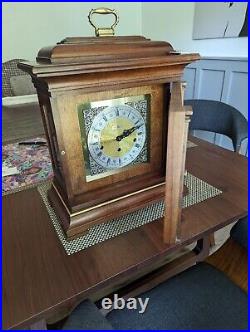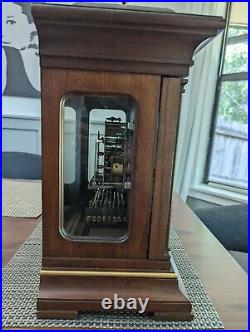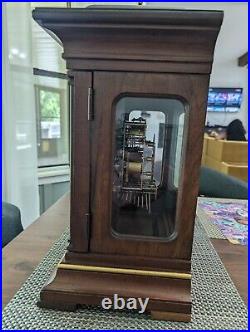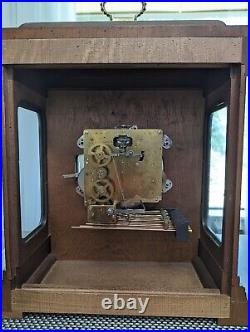 This beautiful Howard Miller Thomas Tompion mantel clock was very well taken of. It has been serviced for the last 20 years and is in great working condition. There is one small scratch on the back removable panel other then that it's in great condition.
This clock is named after the famous English clockmaker as a tribute to his amazing work in the 1600's. It has three different chimes: Westminster, St. Michael and Whittington and it can also be put on silent. It comes with the key to wind up and get it going.
These clocks are still being made today but this is an earlier model because it has Roman Numerals instead of the Arabic numerals or standard 1-12 like the new models are being made. I prefer the Roman Numerals as it makes it have a more vintage/antique feel to it!