Imperial Electric Westminster Chime Mantle Clock with Original Tag Works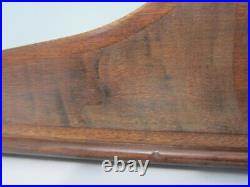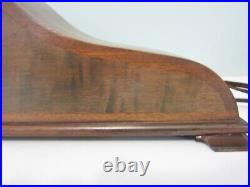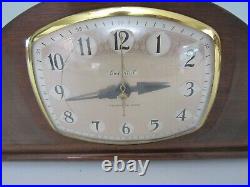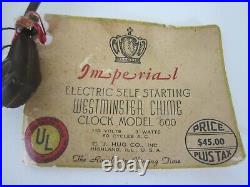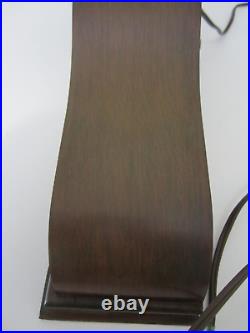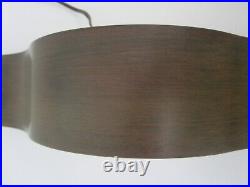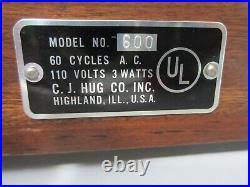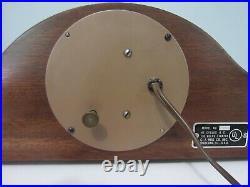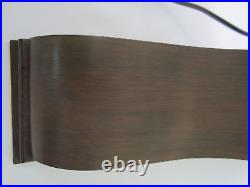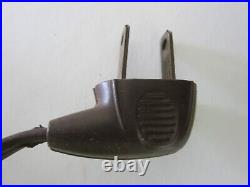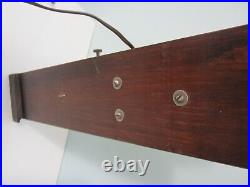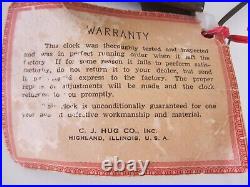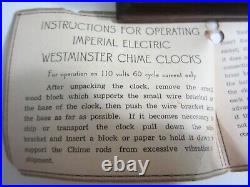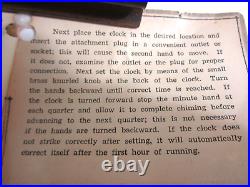 Hug Imperial electric clock with Westminster Chimes, model 600 with original tag. The clock works good, runs quietly and keeps accurate time.
The chimes are really beautiful and work well, mimicking the Westminster chime for each quarter hour, and then strikes out the time on each hour, counting out that hour. They are very nice sounding chimes that makes me think of all those British TV shows that Masterpiece Theatre used to have on PBS.
Plug the clock in first, before adjusting the time. Set the time by turning the protruding knob at the back clockwise advancing the time, stopping at each 1/4 hour to let chimes finish, otherwise it will jam up. There is no feature to silence the chiming.
The original electrical cord is about 7 feet long and has a right angle plug. The original instructions are included.
(Deb, Jim & Brodie the Wonder Dog). DIDN'T KNOW I NEEDED THAT. Thanks for looking at our listings and visiting our store! We never know what we'll be listing; we find such an eclectic mix, so check back often to see what else.
"You didn't know you needed". If you think you need a different view, more pictures, or would like to ask a question just let us know. If you're happy, we're happy. If anything goes wrong i. The post office drops your package out of a plane we'll make it right.
We still only charge just what it costs us. Deb - Little of this Little of That (if I don't do something right see Jim). We look closely at any reasonable offer please don't be upset if your 99 cent offer on the Jag XKE is declined.. WE NEVER USE STOCK PHOTOS!