Later Art Deco Westminster Chiming Mantel Clock Kienzle Black Forest Germany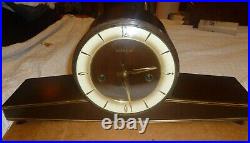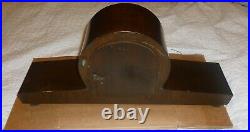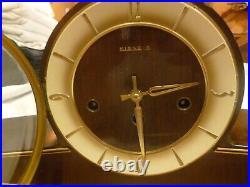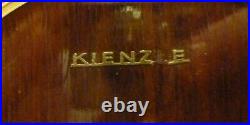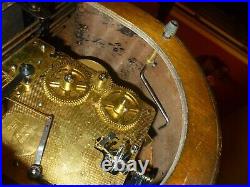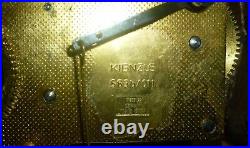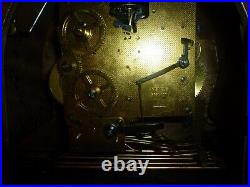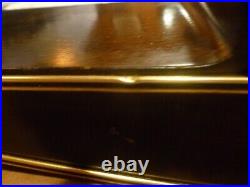 LATER ART DECO WESTMINSTER CHIMING MANTEL CLOCK KIENZLE BLACK FOREST GERMANY. IT RUNS WITH A BALANCE WHEEL AND KEEPS TIME.
THE LEGS NEED SOME MINOR REPAIR, AND THE BARREL SPRING FOR THE RUNNNG OF THE HANDS NEEDS TO HAVE WORK, IT WILL START TO TIGHTEN THEN SLIP. IT YOU WIND IT EVERY 2 DAYS, THEN IT WILL DO FINE FOR A WHILE, I WOIULD HAVE IT REPAIRED. WELL I WOULD RATHER KEEP IT, BUT I HAVE SO MANY THAT I WOULD LIKE WORKED ON THAT I MUST GIVE UP SOME. IT CHIMES SO NICELY, I THINK YOU WILL FALL IN LOVE WITH THIS CLOCK!