Rare Beautiful Later Art Deco Junghans Chiming Mantel Clock With Balance Wheel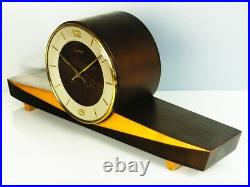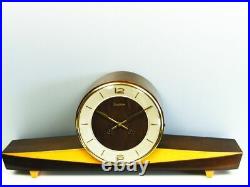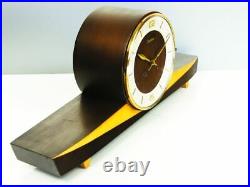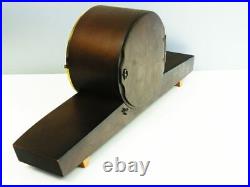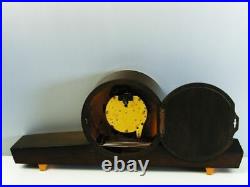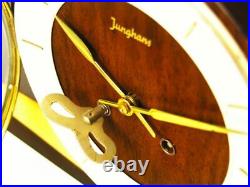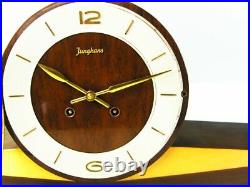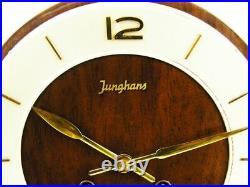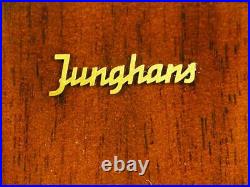 Welcome - Willkommen - Bienvenue. FANTASTIC AWESOME VINTAGE ORIGINAL GERMANY ART DECO STREAMLINE Design. THE WORKING CHIME CAN YOU SEE HERE. 1861 A quest for excellence - from the very beginning The Junghans watch factory came into being in 1861. Businessman Erhard Junghans founded the company in Schramberg, a small town in the Black Forest, together with his brother-in-law Jakob Zeller-Tobler. At first, they specialized in manufacturing individual parts for watch production. The precision of Junghans work quickly became synonymous with outstanding quality of manufacturing, and the foundation was laid for a complete watchmaking enterprise. The first watches bearing the Junghans brand were designed and constructed by the company's own master watchmakers in 1866. The chime on or out! CHIME FULL AND HALF HOUR. THE ITEM IS OLDER THAN 55 YEARS.
THE DESIGN OF THE FABULOUS PIECE IS TYPICAL. AND IS A BEAUTIFUL WITNESS OF THIS TIME. 100 % GENUINE 100 % VINTAGE.
LÄNGE / LENGTH 52 cm /20,4. BREITE / Width 12 cm / 4,7. HÖHE / Height 22 cm / 8,6.