Vintage Howard Miller Mantel Clock Bellingham 3 Chime 612-374 Elm Burl Overlay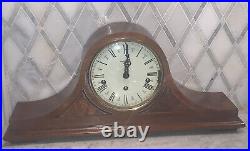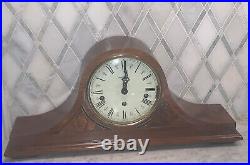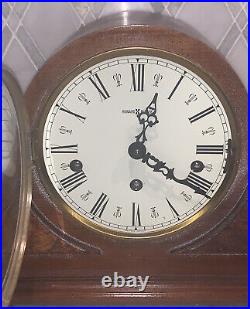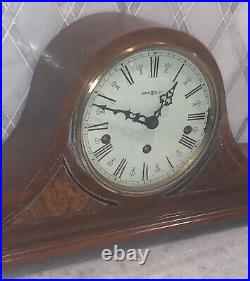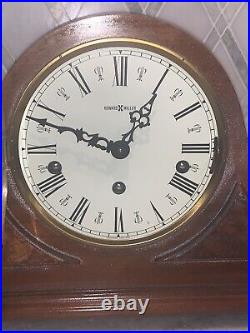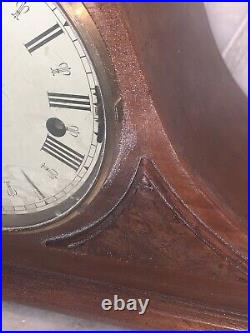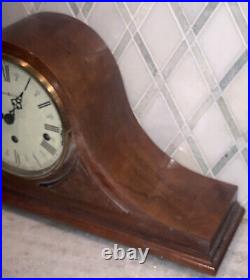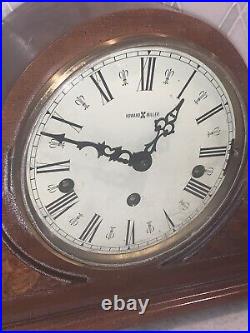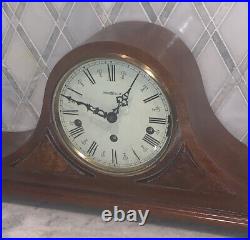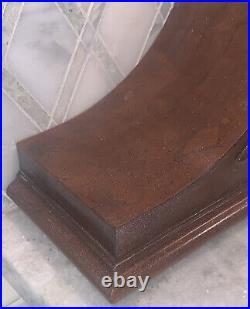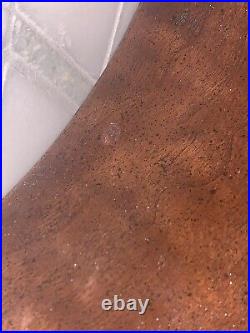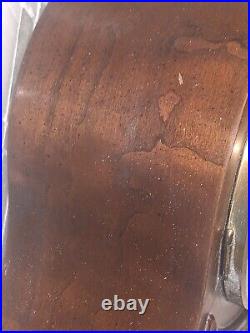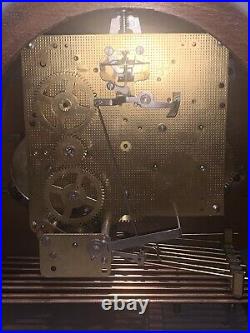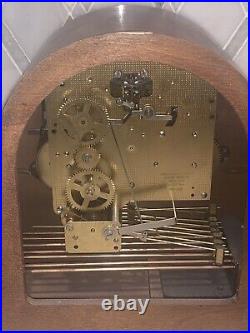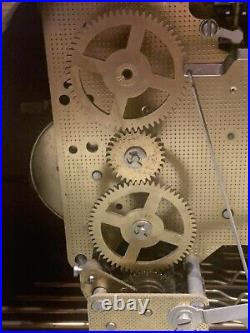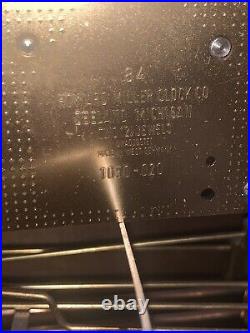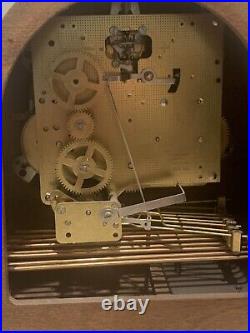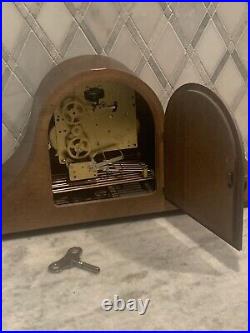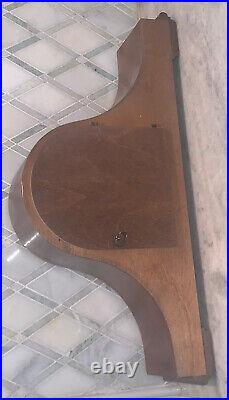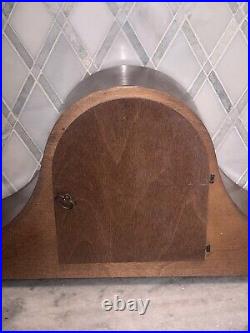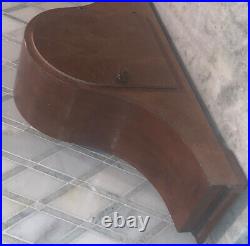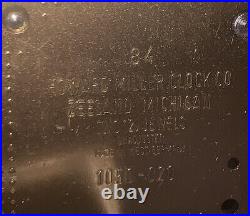 Rare Carpathian elm burl overlays. Antique ivory dial with black Roman numerals and serpentine hands.
Finished in Cherry Bordeaux on select hardwoods and veneers. Key-wound, Triple chime movement with chime silence option and durable bronze bushings.
I can not get this to run.. Needs a good service as with any older, vintage clocks. Front face is off white with black Roman Numerals, Glass & brass/ bronze front door opens to painted face and back has door that opens to brass/ bronze movements.
Very chic with detailed wood body in good condition. Measures 20.5" long by 9.5" tall by 5 deep. Please note the clock has just been sitting as display on a shelf. I took lots of photos so please enlarge them.